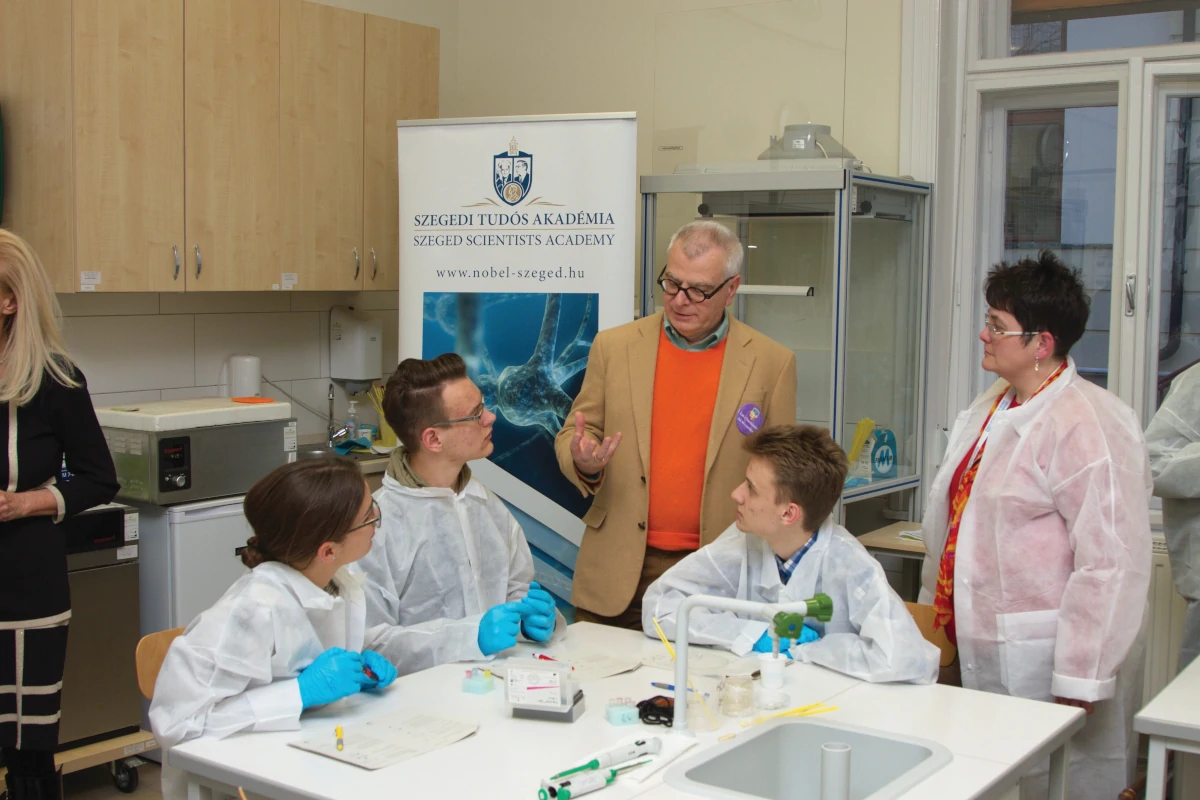 THE STUDENTS OF THE ACADEMY
A Szent-Györgyi Pupil can be a secondary school student who is already enrolled in secondary school and has an intense interest in the life sciences and related subjects (biology, chemistry). The National Academy of Scientists Education invites young people based on the recommendation of their teacher to join the Secondary School Education Program so that they might acquire the basic practical and theoretical knowledge necessary for their later research work.
A great majority of the Szent-György Puipls become Szent-György Students, and thus they take part in a 20-year training system.
Benefits:
Laboratory training in the National and Regional Education Centres

The opportunity to meet outstanding researchers