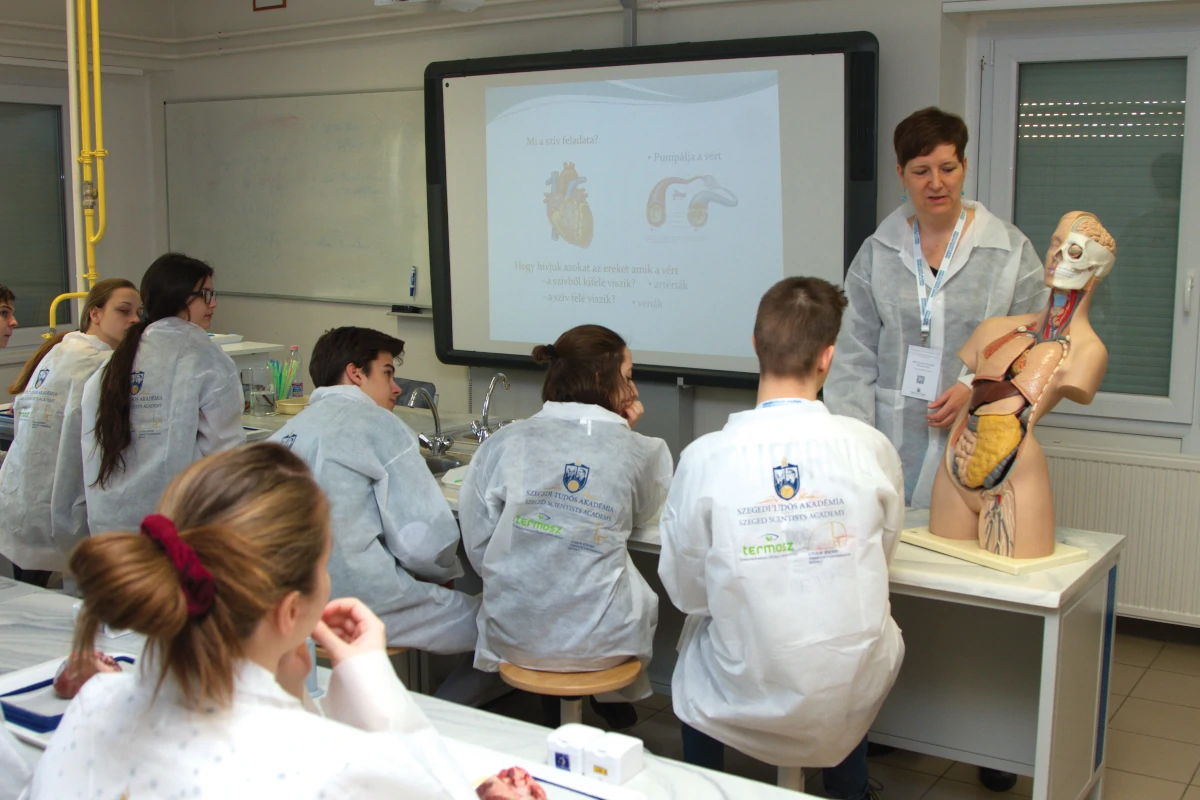 SZENT-GYÖRGYI TEACHING STAFF
The mentoring of secondary school students in the national and cross-border secondary school program is carried out by secondary school teachers with the titles of Szent-Györgyi Senior Teacher and Szent-Györgyi Teacher.
A Szent-Györgyi Teacher can be someone who effectively recognizes talents and provides them with additional knowledge in the secondary school where they teach biology or chemistry. Their pupils are regular participants in the National Secondary School Academic Competitions (OKTV), as well as in other international and national competitions, mainly in natural sciences. The faculty of the National Academy of Scientists Education is constantly growing. The Szent-Györgyi Teachers select the young people who get the opportunity to get to know the Academy's program. Getting accepted and dropping out:
Teachers are selected on the basis of their previous talent management work. It is important to mention that teachers who have been admitted to the program but do not meet the requirements will lose their title and may be replaced by new teachers.
Benefits:
Participation in further scientific training