Accommodation
We suggest that you make a hotel reservation via this webpage. Online registration will open on 1st January, 2012.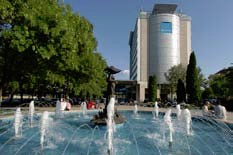 The advantages of booking with us:
• You can book your hotel room at special congress rates.
• We will provide detailed information on the hotels, rooms, services (including air
conditioning, breakfast, wellness facilities, disability access, etc.).
• No hidden charges will be added to your bill for air conditioning, parking, breakfast, etc.
• The organizers have visited all of the hotels, therefore you will receive up to date information
about them.
• The organizers have booked the best hotels in Szeged in order to provide high quality
accommodation for the participants.